Actuators SR, SL, ST
Easily adjust high- and low-fire settings
Available in two sizes: use size 4 for VF in sizes 1½, 2, and 2½"; for VFH in 1½ and 2". Use size 8 for VF and VFH in all other sizes.
Suitable for pulse-fire applications (high duty cycle)
A range of opening/closing behaviors are available
Provided with valve disc position indicator
Sturdy and functional design allows a fast and easy installation, and it is practically free of maintenance.
Description
Elektrogas solenoid actuators SR, SL, and ST are designed to operate VF, VFH, and VFT butterfly valves used in two-stage control of gas and air flow in combustion processes.
Ordering Information
Model and Description
Model
Opening
Closing
Size
Voltage
Electrical Connection
Price
Cart

SR4N.T1


Fast opening, Fast closing; Size 4; 120V AC with DIN plug and socket.
SR4N.T1
Fast
Fast
4
120 V AC
DIN plug and Socket

SL4N.T1


Slow opening, Fast closing; Size 4; 120V AC with DIN plug and socket.
SL4N.T1
Slow
Fast
4
120 V AC
DIN plug and Socket

ST4N.T1


Slow opening, Slow closing; Size 4; 120V AC with DIN plug and socket.
ST4N.T1
Slow
Slow
4
120 V AC
DIN plug and Socket

SR8N.T1


Fast opening, Fast closing; Size 8; 120V AC with DIN plug and socket.
SR8N.T1
Fast
Fast
8
120 V AC
DIN plug and Socket

SL8N.T1


Slow opening, Fast closing; Size 8; 120V AC with DIN plug and socket.
SL8N.T1
Slow
Fast
8
120 V AC
DIN plug and Socket

ST8N.T1


Slow opening, Slow closing; Size 8; 120V AC with DIN plug and socket.
ST8N.T1
Slow
Slow
8
120 V AC
DIN plug and Socket
Accessories
Model and Description
Price
Cart
Set S
Mount SR/SL/ST to VF Butterfly Valve
Set ST
Mount SR/SL/ST to VFT Butterfly Valve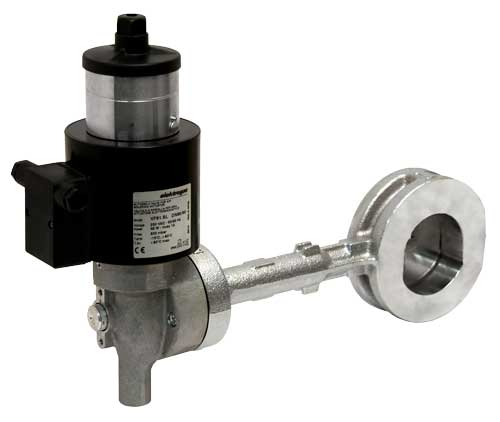 SL Solenoid Actuator with Butterfly Valve VFH