Combustion System Service Menu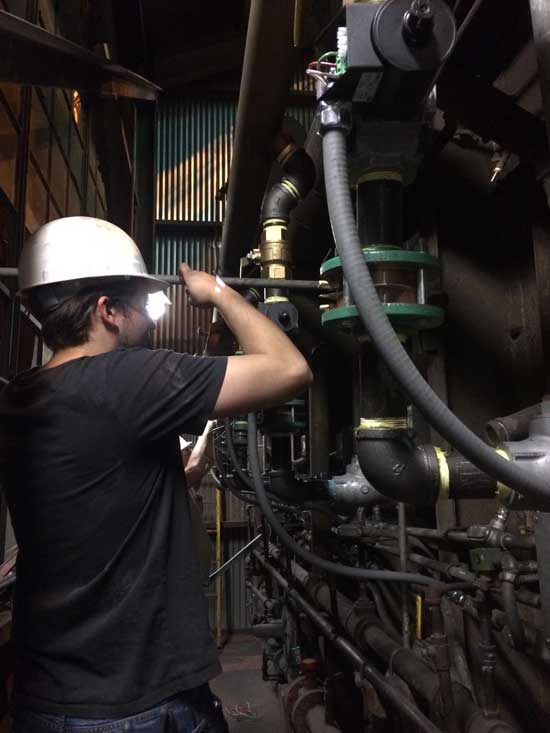 As a system integrator and spare parts warehouse, we are uniquely positioned to provide the combustion system service you need to keep your furnaces and ovens in top operating condition.
Our service menu exists to help us communicate the scope of each service event, and to help you identify the service that's right for you. We're happy to answer any questions you may have regarding the menu items.
Services listed on the menu are in-person, on-site visits, subject to our hourly rates and expenses. If you don't see the service you require offered here, please ask! If you're interested in remote assistance, we should also be able to accommodate you. Drop us a line with your details and desired level of service and we'll respond promptly with a quotation, or to collect additional information.
Menu Item
What's Included
What's Not Included
Level of Access Required
Needs Assessment
Function-based evaluation
Repair
Equipment Area
Detailed report of findings
Parts
Lift/ladder/etc. as needed
Quote for parts and installation
Installation
Air/gas pressure and power
NFPA86 compliance checks
Evaluation of safety devices
Repair
Furnace shut down
Detailed report citing NFPA86
Parts
Lift/ladder/etc. as needed
Quote for parts and installation
Installation
Air/gas pressure and power
Burner tuning
Record as-found burner air/gas pressures
Repair
Access to maintenance staff
Adjust burner air/gas pressures per mfg data
Parts
Access to service record
Detailed report with as-tuned settings
Installation
Air/gas pressure and power
Quote for parts and installation
Troubleshooting
Repair X
Personnel dedicated to the repair of X
Please note:
Service is quoted and provided based on time spent on-site and in report preparation.
If additional time is required to complete the work, the customer will be notified to provide authorization. An amended purchase order or a new purchase order will be required for work to continue.
If Olsträd/Combustion 911 personnel discovers an unsafe condition, we will notify the customer and work will cease until the condition is corrected.
Service rates for the contiguous United States can be found below.
Normal Hours/Rates
Start time: between 6 and 9am
per hour
per 8-hour day
Monday-Friday
Combustion Specialist
$137.50
$1,100.00
Engineer
$160.00
$1,280.00
Senior Engineer
$200.00
$1,600.00
Saturday (1.5 ×)
Combustion Specialist
$206.25
$1,650.00
Engineer
$240.00
$1,920.00
Senior Engineer
$300.00
$2,400.00
Sunday, Emergency, Holiday (2 ×)
Combustion Specialist
$275.00
$2,200.00
Engineer
$320.00
$2,560.00
Senior Engineer
$400.00
$3,200.00
These are net charges in U.S. funds and are not subject to discount. Date(s) of service to be arranged ARO based on current work schedule.
Off-shift & Overtime Hourly Rates
| | |
| --- | --- |
| Off-shift (deviant start time) | 1.1 × applicable rate |
| 1-8 hours daily overtime | 1.5 × applicable rate |
| 9-16 hours daily overtime | 2.0 × applicable rate |
Please Note:
Our minimum billing for service is four (4) hours.
Saturday and Sunday will be charged at 1/2 weekday rate if no work is performed.
Travel time is charged at $60 per hour, regardless of when the travel occurs.
Expenses for airfare, lodging, car rental, meals and etc. are billed at actual cost.
Mileage is billed at $0.56 per mile.
Executive Engineering Rates
Our executive engineering staff is available for consulting engineering work. We are happy to quote rates specific to your project.
Please contact us to start the conversation.